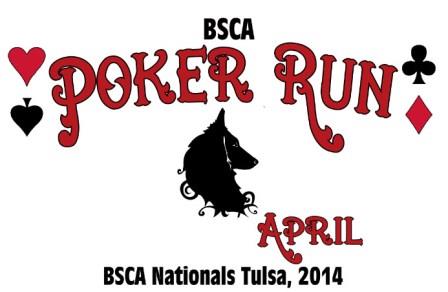 How does it work?
Register - You can purchase your poker run score card(s) when you pick up your packet or in the Hospitality room each morning.
Visit designated card dealer sites through out the week and draw one card per score sheet.
Locations:
Herding Site
Agility Site
Obedience/Rally
Registration/hospitality room
Conformation
Welcome party
Banquet
4. Build the best 5 card poker hand from 7 possible cards.
5.
Turn your score sheet in at the Banquet and win fantastic prize.